Welcome to Huntsville School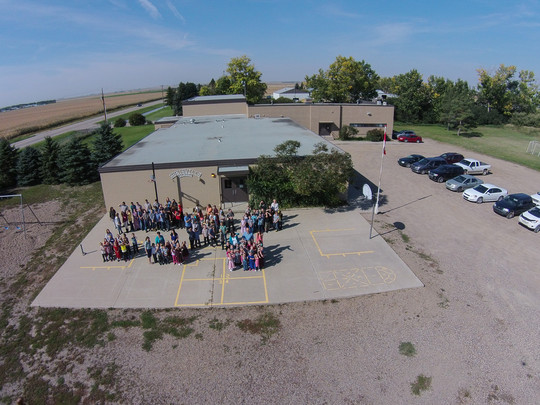 Huntsville School derives its name from the very first school building in this area which was erected on land owned by Will Hunt about five miles south of Iron Springs. The building was later moved to its present site.
In 1958, construction of the present building was begun. It was officially opened in March 1959, accommodating grades 1-9. In 1967, grades 7-9 were transferred to Picture Butte High School.
Presently the school serves about 50 families, mainly rural, and has an enrolment of 110 students. Currently, students are grouped for instruction into 5 classes: Kindergarten and grade 1, grade 2 and 3 grade 3 and 4, grade 5 and 6, and Alternate Junior High (grade 7,8,9)
Huntsville School is truly one of the few remaining rural school with a country family